ABOUT NATIONAL SHARED HOUSING RESOURCE CENTER: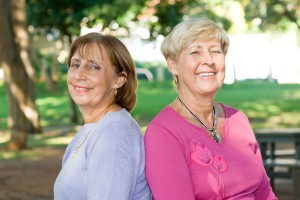 NSHRC is a clearinghouse of information for people looking to find a shared housing organization in their community or to help get a program started.
NSHRC does not register home providers and home seekers to help them find a shared living arrangement, nor do we have legal authority over Shared Housing programs listed in our Directory. The Match-Up Programs listed in the Directory are independent and are available to help consumers who want to pursue Shared Housing.
HOW TO LOOK UP SHARED HOUSING PROGRAMS BY STATE:
In order to see if there are shared housing programs located in your state, please visit the PROGRAM DIRECTORY page on our website to view programs by state.
CONTACTING REGIONAL REPRESENTATIVES:
To answer general questions about shared housing, please feel free to email any of the NSHRC Board of Directors listed below. Please know that NSHRC is not a shared housing program doing one-on-one matching of persons. Individual shared housing programs are listed by state under the Directory tab. The National Shared Housing Resource Center is an all-volunteer organization.
REGIONAL REPRESENTATIVES
Region 1: CT, MA, RI, ME, VT, NH
Kirby Dunn
Homeshare Vermont, South Burlington, VT
(802) 863-5625 • Fax (802) 863-0385
kirby@HomeShareVermont.org

Region 2: NY, DE, PA, NJ

Lisa Blum, LCSW, Ph.D.
People Care Center, Bridgewater, N.J.
(908) 526-4663 • Fax (908) 526-6342
lblum.homesharing@verizon.net

Region 3: MD, DC, VA, WV, NC, SC

Karen Heyward-West
St. Ambrose Homesharing, Baltimore, MD
(410) 366-6180 • Fax (410) 366-8795
KarenH@stambros.org

Region 4: GA, TN, MS, AL, FL, TX, LA
Maria Machado
Shared Housing Center, Dallas, TX
(214) 821-8510 • Fax (214) 828-1499
mmachado@sharedhousing.org

Region 5: MI, IN, OH, MN, KY, WI, IA, SD, ND, MT
Janet Hunko
Housing Bureau for Seniors, Ann Arbor, MI
(734) 998-9345
jmhunko@med.umich.edu

Region 6: IL, MO, KS, NE, OK, AR, NM, CO, WY, ID
Alison Joucovsky
Sunshine Home Share Colorado
(303) 915-8264   
alison@sunshinehomeshare.org

Region 7: CA, OR, WA, AK, HI, NV, AZ, UT
Laura Fanucchi
HIP Housing, San Mateo, CA
(650) 348-6660 x303 • Fax (650) 348-0284
lfanucchi@hiphousing.org

Region 8: International Region
Elizabeth Mills
Homeshare International, Oxford, UK
(+44) (0) 1865 243 635
hi@homeshare.org
TECHNICAL ASSISTANCE:
Laura Fanucchi – lfanucchi@HIPHousing.org (California only)
Website comments and changes can be sent to info@nationalsharedhousing.org
BOARD OFFICERS:
President: Kirby Dunn
Vice-President: Laura Fanucchi
Secretary/Treasurer: Ian Jakus
Board members: Lisa Blum; Karen Heyward-West; Alison Joucovsky;
Maria Machado; Janet Hunko; Ian Jakus; Anne Wyatt